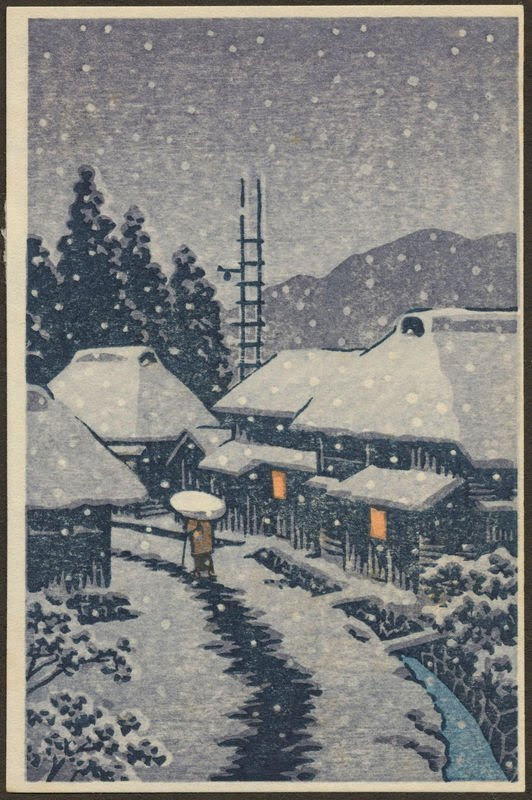 "Within
A light snow
Three thousand Realms
Within those realms
Light snow falls"
Ryokan Taigu (image: Hasui Kawase)
Your vision will become clear only when you can look into your own heart. Who looks outside, dreams, who looks inside awakes. ~ Carl Jung
"Our notions about happiness entrap us. We forget they're just ideas. Our idea of happiness can prevent us from actually being happy." TNH
"The mind, once stretched by a new idea, never returns to its original dimensions." - Ralph Waldo Emerson
"I never change, I simply become more myself." Joyce Carol Oates
Wise men talk because they have something to say; fools, because they have to say something. ~ Plato
The longer we dwell on our misfortunes, the greater is their power to harm us. ~Voltaire
A picture is worth how many words????